Pro Audio and Lighting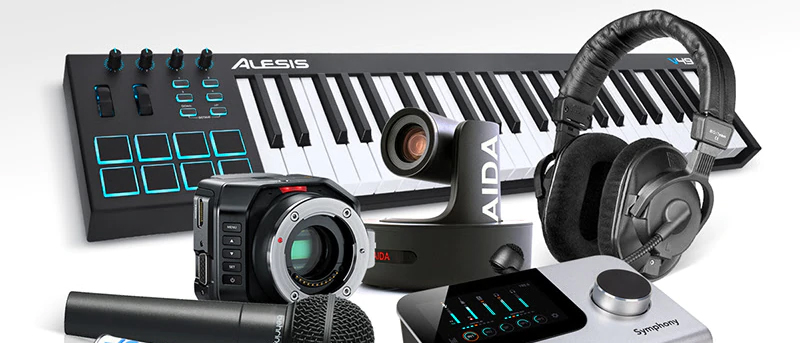 Professional audio, abbreviated as pro audio, refers to both an activity and a category of high quality, studio-grade audio equipment. Typically it encompasses sound recording, sound reinforcement system setup and audio mixing, and studio music production by trained sound engineers, audio engineers, record producers, and audio technicians who work in live event support and recording using mixing consoles, recording equipment and sound reinforcement systems. Professional audio is differentiated from consumer- or home-oriented audio, which are typically geared toward listening in a non-commercial environment.
Stage lighting is the craft of lighting as it applies to the production of theater, dance, opera, and other performance arts. Several different types of stage lighting instruments are used in this discipline. In addition to basic lighting, modern stage lighting can also include special effects, such as lasers and fog machines. People who work on stage lighting are commonly referred to as lighting technicians or lighting designers.
13 Categories In List